Hassle-Free Fashion for Nursing Moms
Before I gave birth, I remember laying on the couch 9 months pregnant, browsing nursing-wear on the internet. I spent a majority of that time thinking who really needs a shirt especially designed for nursing? It's a waste of money, and I'll get along just fine without a special nursing wardrobe. I laughed at the idea, really. It seemed absurd to me that a woman would spend $30 or $40 on a nursing shirt, when a regular shirt would be perfectly fine.
Fast-forward to several weeks later:
I have company over from out of state, and I am barely getting by on 2 hours of sleep if I'm lucky. I am stressed enough that my home is a mess, and now I'm panicking over a baby who is having trouble latching and my inability to nurse her discreetly. While I am certainly FOR mothers breastfeeding in public, I am not the type to personally want to flaunt it. I am sitting here red-faced, wishing there could be an easier way.
That's where nursing-wear comes in.
Nursing-wear is more stylish than ever, with new and sleek designs. And once you get more comfortable breastfeeding, wearing nursing-friendly clothing in public will make your experience much less of a hassle if you are like me, striving to be as discreet as possible (although I'm sure I have still unintentionally flashed a boob more than once. And really it's no big deal haha).
Take a look at these:
This is the shirt that changed it all for me. My step-mother gave me this shirt as a gift in the cobalt color, and I became an immediate convert.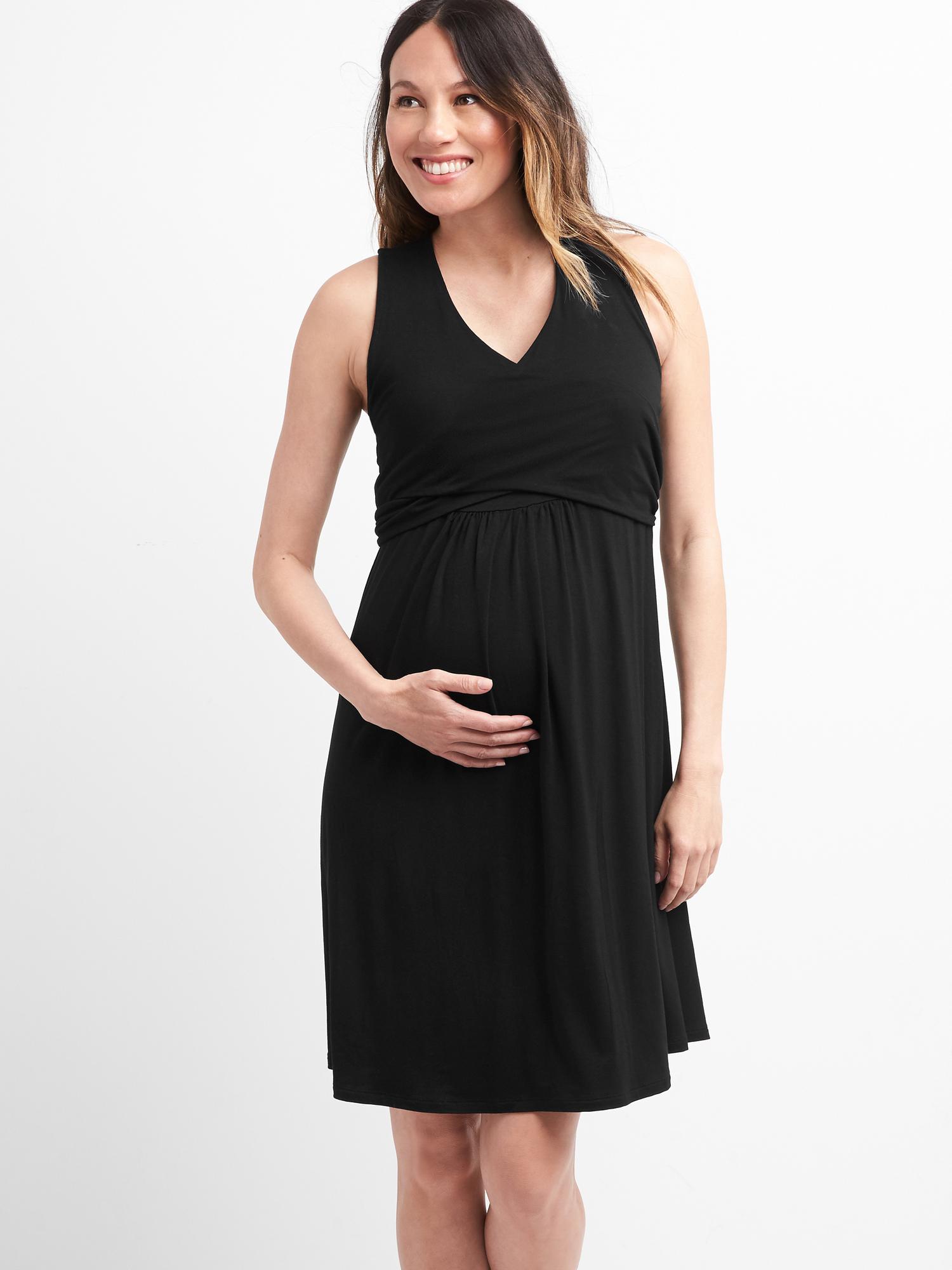 Maternity Sleeveless Nursing Crossover Dress
A maternity/post-baby-friendly LBD with an easy fit. Wear with flats or dress up with some wedges or heels.
Maternity Jersey Wrap-Front Nursing Top
The cross-front neckline makes nursing so much easier without the need to lift up your entire shirt, and ruching in the middle gives the illusion of a smaller waist while deterring the eye from a post-baby belly.
Web Only Pull Down Raglan Sleeve Nursing Tea
Cute and comfy is the way to go, and breastfeeding doesn't get much easier when you're wearing a stretchy shirt you can pull down at the neck.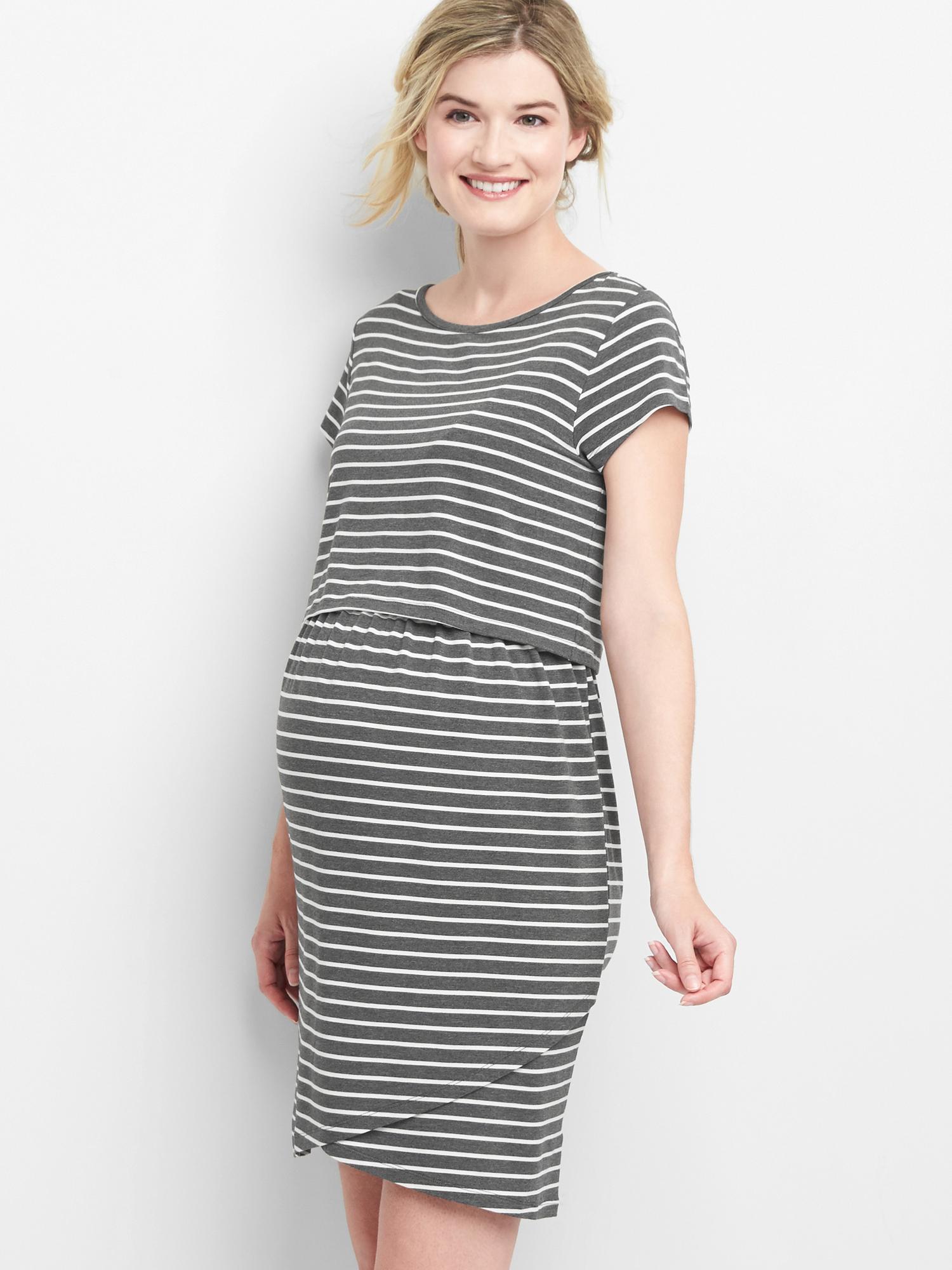 Maternity Stripe Nursing Dress
This dress is cute and versatile! Wear while pregnant or after having baby. Available in navy and gray striped colors.
Have any favorite nursing-friendly outfits? Please share!